Hearing Difficulties?
Live life in full sound:
Are You:
Struggling to follow conversations in a group of people?
Are you:
Avoiding noisy sound situations or events?
Are you:
Having to turn up the volume on the TV?
Are you:
Finding it hard to follow conversations on the phone?
COVID 19
DURING THE COVID 19 EPIDEMIC WE WILL BE OPERATING A FULL SERVICE ON AN APPOINTMENT BASIS ONLY, SO WE ARE ABLE TO OBSERVE COVID 19 SAFETY PROTOCOL TO PROTECT YOURSELF AND STAFF DURING YOUR VISIT.
If you wish to receive an appointment please call us 0116 2717444 or speak to Julie directly on 07767844498.
I am delighted to inform you that our special offers on the revolutionary new hearing technologies has been extended to the 30th april 2022 due to popular demand.
Free rechargeable unit with Oticon More

Up to £400.00 off on selected hearing aids
Who are Exclusive Hearing?
Exclusive Hearing are here to help you live your life in complete full sound. With hearing clinics in Leicestershire (Oadby, Hinckley, Loughborough) and Liverpool.
We're here to give you the facts about your hearing loss and advise you on how today's technology can improve your hearing and quality of life.
Why Choose Exclusive Hearing?
FREE comprehensive hearing health check.

Fitting of the most appropriate type of hearing device.

AWARD WINNING technology.

FREE 5 year Manufactures guarantee.

FREE after-sales care.

FREE Home Visits.

Ear Wax Removal
Ear Wax Removal From £25 per ear
Contact us
To Book an appointment  at one  of our clinics call us NOW on
0116 2717444!
But don't just take our word for it…
Julie at Exclusive Hearing has been looking after my hearing for many years. The service I have received has always been excellent. I can honestly say that I would not be able to function without the Hearing Aids nor the care and attention that I have from Julie.
I had concerns about my Mum's hearing so I took her along for an appointment with Julie. Mum was treated with respect and understanding (she didn't think that her hearing was a problem). Since Mum's Hearing Aids have been fitted the difference is amazing, she is joining in with all of our family conversations and her confidence has grown. I would like to thank Julie and her team for all their help.
Very pleased my Mum and dad chose Exclusive Hearing to have their hearing checked and fitted with Hearing Aids to suit their needs. Julie and her team are very professional, patient and understanding, they treated my parents with great care. Very pleased they can hear it has changed their quality of life. Would not hesitate to recommend them to others.
I have been going to Julie at Exclusive Hearing at Oadby for many years. She has always been a very professional and caring person and is not happy until she has provided the most suitable Hearing Aid possible. I would definitely recommend Julie to anyone who requires help with hearing loss. Great place.
Discover:
The latest in Hearing Aid designs and styles!
Receiver in the Ear Hearing Aids.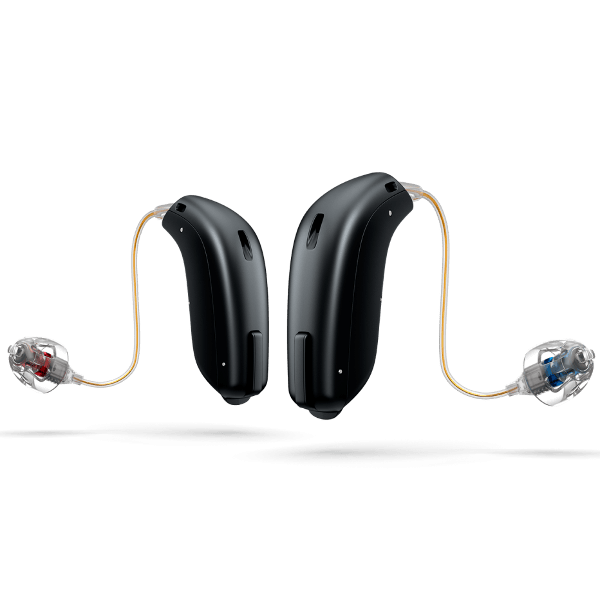 Rechargeable Hearing Aids.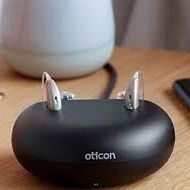 Hearing Aids are available in a variety of styles and designs. With everything from receiver-in-the-ear Aids to Invisible aids there is a style for everyone! 
For more designs and styles click the button above!
Book an appointment at your nearest branch today.
Oadby
49c The Parade,
Oadby,
Leicestershire,
LE2 5BB
Freephone:
 0800 413 132
Hinckley
Burton & Wright Opticians,
36 Station Road,
Hinckley,
Leicestershire,
LE10 1AP.
Freephone:
 0800 413 132
Wirral
Spire Murrayfield Hospital,
Holmwood Drive,
Barnston,
Wirral,
CH61 1AU
Freephone:
 0800 413 132
Liverpool
47 Rodney Street,
Liverpool,
L1 9EX
Freephone:
 0800 413 132
Local independent retailers scored 84% satisfaction rating in a Which magazine survey.
As a local independent retailer you can trust us for the very best in hearing care.