Oticon Siya
A quantum Leap forward for our Essential range.
Otion Siya will help you focus on the voice you want to hear, making it easier to follow conversations in many environments like restaurants – thanks to its superb sound quality.

Prices start at £2600 per pair.
Siya Unique Technologies
High-Rendition Sound – Oticon Siya will help you to capture the details in sound
Mulltiband Adaptive Directionality – Rapidly avoids interruptive noise sources
Noise Reduction LX – Designed to help you improve your speech understanding by providing a comfortable listening experience
Oticon Siya Accessories 
Oticon Siya will give you wireless connectivity to a wide range of devices such as smart phones, TVs and computers with high-quality streaming and low battery consumption.
A wide range of wireless possibilities include:
TV – Oticons TV Adapter 3.0 enables sound to be streamed from a TV directly to multiple pairs of Oticon hearing aids.
ConnectClip – Use ConnectClip as a remote microphone, turn the hearing aids into a wireless stereoheadset or use it as a remote control to adjust the volumes and change programmes.
Remote Control – Discreetly regulate the volume, switch programmes or simply mute the hearing aids at the touch of a button
Music – Enjoy music in both hearing aids in stereo. Stream directly from iPhone, iPad and iPod touch or use ConnectClip with most Bluetooth-enabled devices
Computer – Create a wireless headset and chat over skype, Lync, Etc. Pair ConnectClip directly to the computer via Bluetooth or use Oticon's BTD 800 USB dongle.
Landline phone – Answer calls that are made to a stationary telephone wirelessly. Phone adapter 2.0 attaches to the conventional telephone and streams calls to the hearing aids via ConnectClip.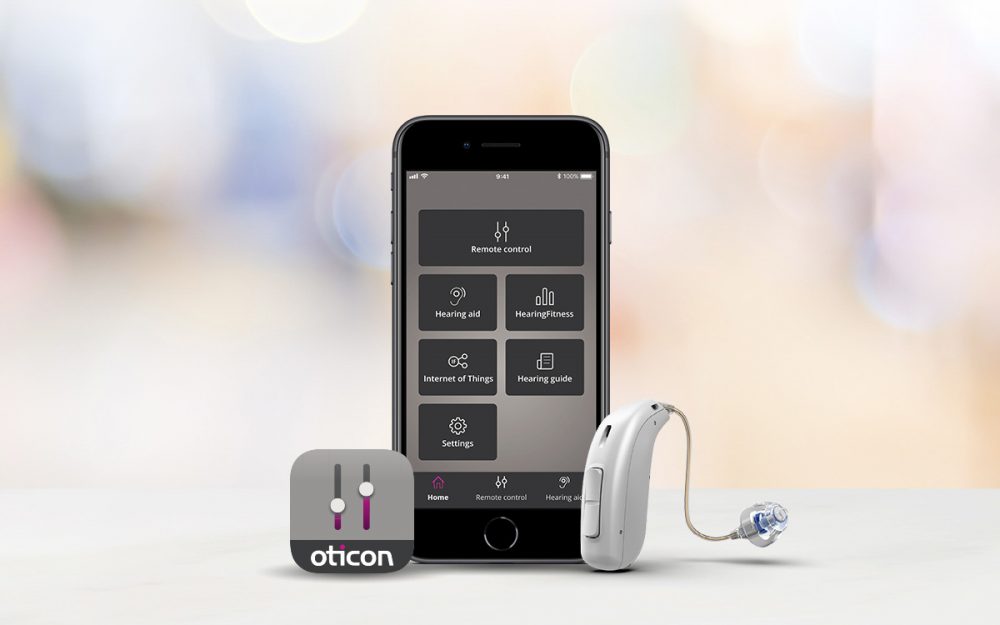 Oticon On App
Discreetly control your hearing aids by allowing access for:
Volume and program

Boost your hearing

TinnitusSound Support

Hearing Filters

Find my hearing aids

Connection to the internet of Things Via IFTTT
Widex Evoke
Affordable Performance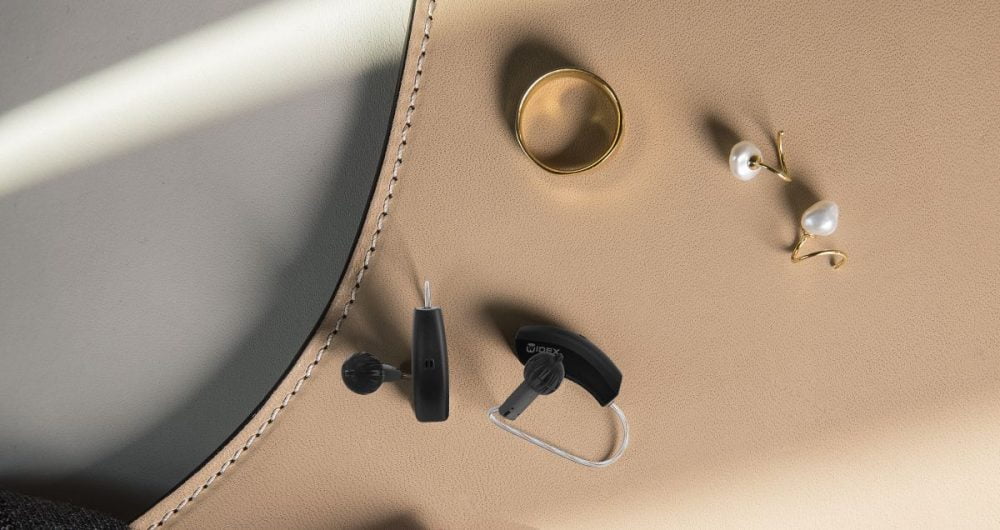 Affordable Techological Solutions 
Automatically adapts to your environment in different listening situations 
Helps you hear soft sounds and speech clearly. 
Widex Evoke Range
Widex Evoke is available in nine models that sit behind the ear and four models that sit in the ear. We can help you choose the ideal model for your specific hearing loss and lifestyle.
Models that sit behind the ear: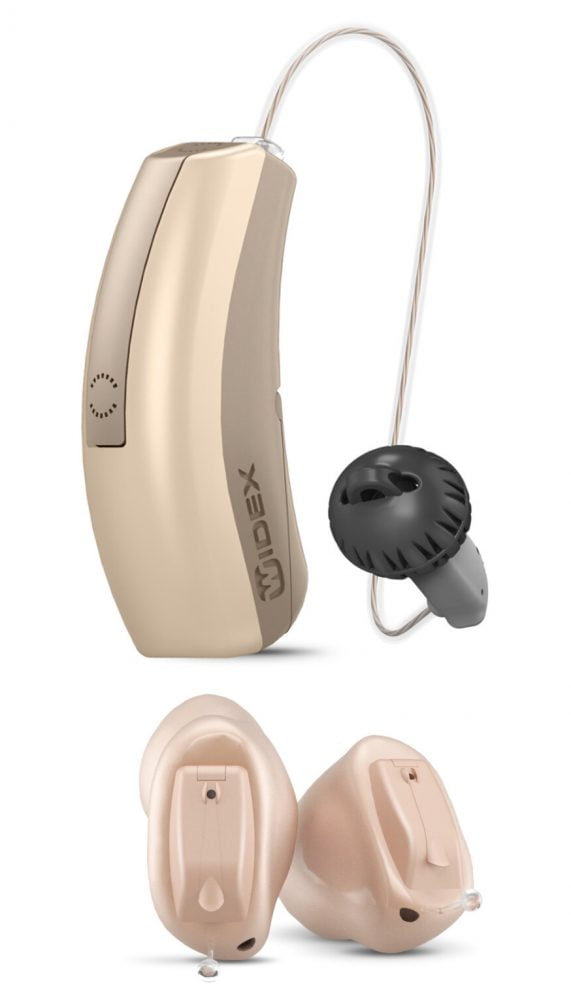 RIC 10
Passion
RIC 312
Fusion2
Fusion
BTE 13 D
Fashion Power
Fashion
Fashion Mini
Models that sit in the ear:
Choose between thirteen colours for behind the ear models and three standard colours for in ear models
Prices from £2200 per pair
Widex Evoke Accessories 
Evoke will give you wireless connectivity to a wide range of devices such as smart phones, TV's ad computers with high-quality streaming of sound.  
Evoke App
Guides you to personalised hearing
Refine your hearing in real life by listening to two sound profiles with the app and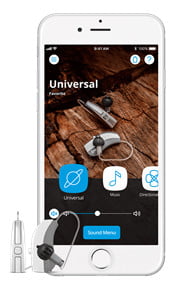 choosing which you prefer: A or B.
The more times you do it, the more EVOKE learns about how you want to hear at that moment.
You can then save your preferences as a program and use it next time you are in the same environment.
In addition the EVOKE App allows you to:
Mute or adjust hearing aid volume and use the equalizer to adjust sounds
Create personal programs with your own names, photos and sound adjustments
Add locations to programs and locate your hearing aid if lost.
The EVOKE app is for the EVOKE F2 smartphone-compatible model.
DEX Accessories – Connect, Control and Communicate
DEX accessories help you to effortlessly connect to audio equipment, remote controls, television and mobile or landline phones.
COM-DEX – For hands-free streaming
COM-DEX Remote Mic – For improved audibility in noise
RC-DEX – Your remote control
CALL-DEX – For discreet streaming from mobile phones
FM-DEX – For flexible streaming
UNI-DEX – For plug-and-play mobile phone use
TV-DEX – For enjoying TV
PHONE-DEX 2 – For easy landline use