Oticon App & Connectivity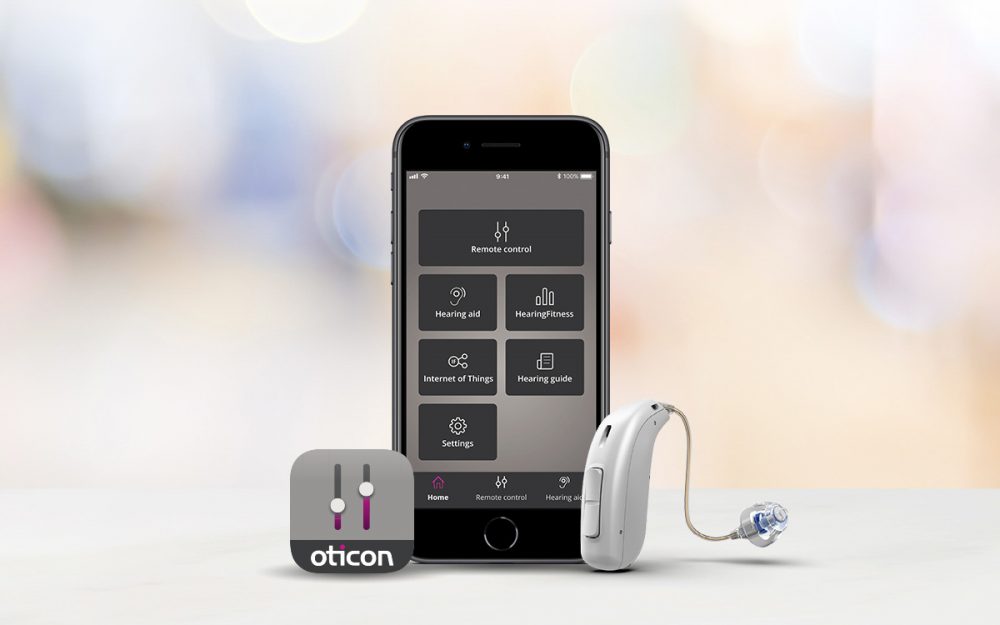 Made for iPhone
Directly connected to iPhone, the hearing aid doubles as wireless headphones – without the need for an intermediary device. The Bluetooth technology in Oticon More supports stereo streaming of music and produces sound with high fidelity and bandwidth. When making calls your voice is picked up by the iPhone microphone. iPhone also doubles as a basic remote control for the hearing aids.
Oticon ON App
The Oticon ON App makes it easy for Oticon More hearing aid users to have additional control of their hearing aids with just a touch of their fingertips. iPhone or the Android smartphone is connected directly to the hearing aids using Bluetooth.
The ON App allows users to adjust volume levels of both gain and tinnitus relief sounds, as well as switching between programs, settings and more.  The app also offers a "find my hearing aid" search feature, Hearing Fitness, a client information and education guide, links to hearing aid instructions and low battery notification.
With the Opn Sounds Booster function in the ON App, the user has access to more noise reduction and balancing support from the Opn Sound Navigator when needed in more complex sound environments.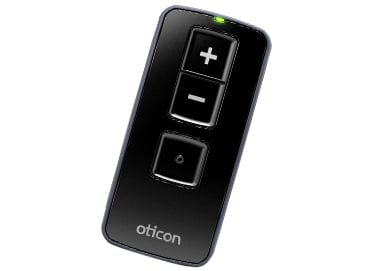 Oticon Remote Control 3.0
The Oticon Remote Control is a brilliant device that allows you to switch between programmes and control your hearing device.  It allows the hearing aid wearer to discreetly make adjustments to their hearing aids without having attention drawn to them.  These adjustments include turning the volume up and down, selecting programs and muting the hearing aids.  The hearing aids can be controlled with the remote from approximately 6 feet away with no visibility of the hearing aids.
Another excellent feature of this remote control is that the buttons are clear and easy to follow and a notification will sound every time an adjustment is made.  The ensure full efficiency, you can connect 1 pair of hearing aids at a time to remote control.
Oticon ConnectClip
The ConnectClip connects to most devices. It uses Twin Link Technology.  It consists of wireless connectivity and binaural processing.  This technology is able to run simultaneously with each other.  
For all Apple product users Oticon hearing aids connect perfectly via Bluetooth.  Not an Apple user? No problem, Oticon have designed the ConnectClip to connect your hearing aids to your device.
The ConnectClip also allows you to stream from your device and gives you hands-free access to phone calls.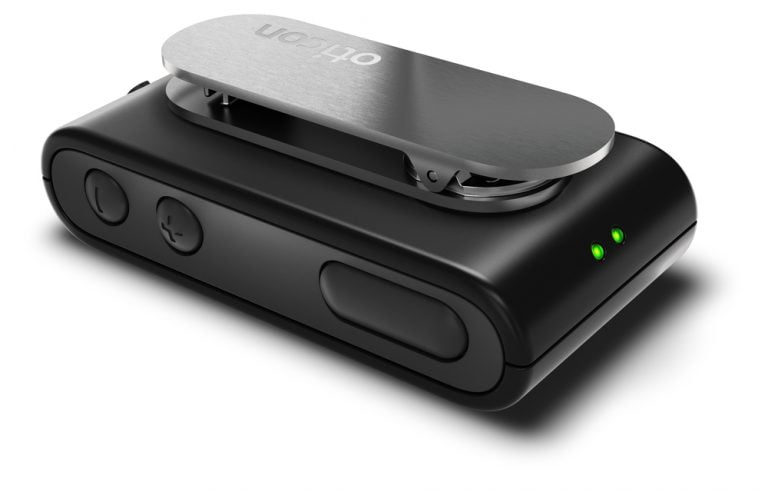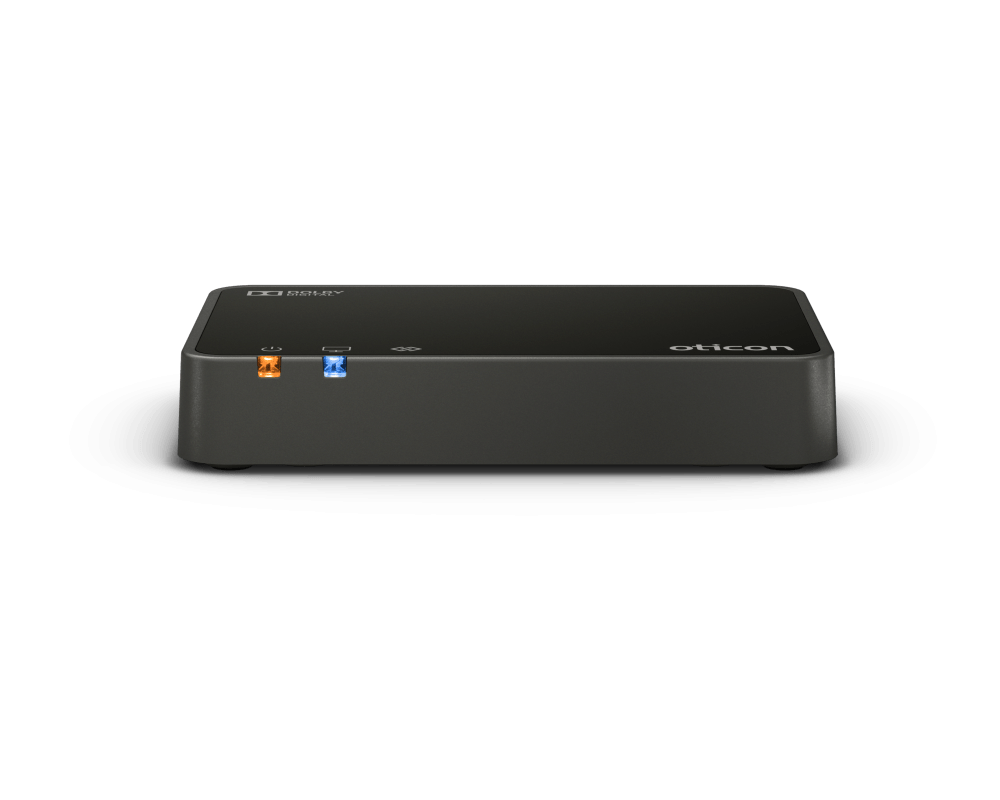 TV Adaptor
The Oticon TV adapter is an excellent way to watch TV without it being too loud for others or too quiet for yourself.  The hearing aids are connected to the TV through the TV adaptor, giving you full access to different functions in order to get the best listening experience out of your TV.  The beauty of the TV adaptor is that you and your family can watch the same show on TV with total speech clarity and simple control.