Premium + BrainHearing
Fast enough to support the brain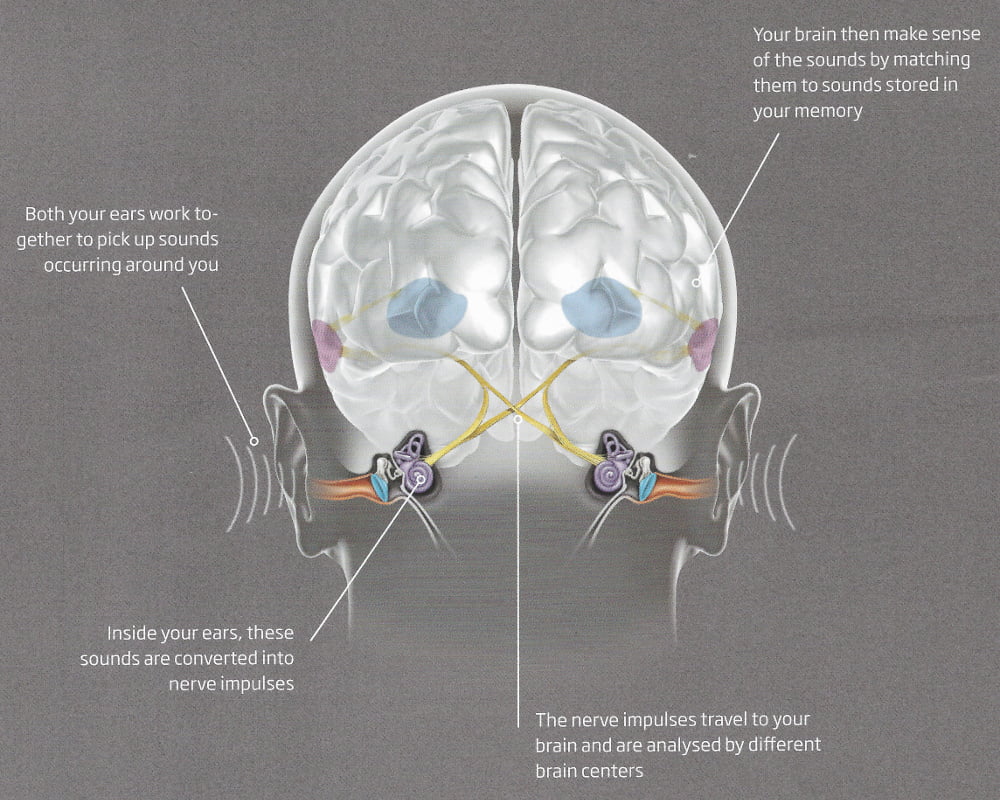 Oticon More
Oticon More delivers a technological breakthrough that for the first time, makes it possible for a hearing aid to access all relevant sounds.
Recorded sound scenes from real life have been used to train a highly intelligent Deep Neural Network (DNN) in More which allows the full sound scene to be precisely processed and amplified in a holistic and balanced way
This gives the brain optimised input from all types of meaningful sounds, not just speech.
"Supporting the brains natural ability to make sense of sound" 
Enjoy up to 60% clearer sound Intelligence than any other Hearing Aid.
Focus on conversation more easily
Improve your understanding of speech
Reduce the effort it takes to listen
Improve your memory recall
Two new ground breaking features:
Provides a quantum leap in sound scene processing. MoreSound Intelligence scans the full sound scene 500 times per second, resulting in a precise analysis of all sounds and the complexity of the surroundings.
Once the sound scene is analyzed, MoreSound Intelligence organizes the sounds around the user, and then utilizes the DNN's vast training from real life to process and create contrast between the identified sounds. The result is a more natural presentation of all sounds in a clear, complete and balanced sound scene.  
Makes the full sound scene audible while maintaining the fine contrast and balance between sounds. This ensures the brain has access to the important information it needs to make sense of sound.
Oticon More is available in a most discreet mini-rite rechargeable option available in eight attractive colours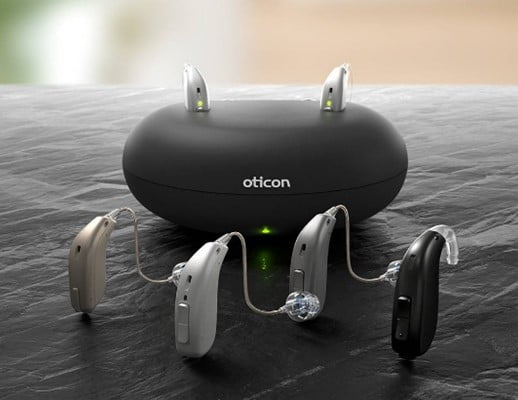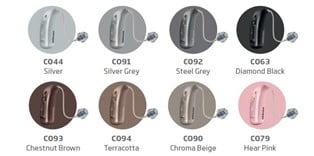 Connectivity and support 
Oticon More Accessories 
Oticon More will give you wireless connectivity to a wide range of devices such as smart phones, TV and computers with high-quality streaming and low battery consumption.
A wide range of wireless possibilities include:
TV– Oticons TV Adapter 3.0 enables sound to be streamed from a TV directly to multiple pairs of Oticon hearing aids.
ConnectClip– Use ConnectClip as a remote microphone, turn the hearing aids into a wireless stereo headset or use it as a remote control to adjust volume and change programmes.
Remote Control– Discreetly regulate the volume, switch programmes or simply mute the hearing aids at the touch of a button.
Music– Enjoy music in both hearing aids in stereo. Stream directly from iPhone, iPad and iPod touch or use ConnectClip with most Bluetooth-enabled devices
Computer– Create a wireless headset and chat over skype, Lync, Etc. Pair ConnectClip directly to the computer via Bluetooth or use Oticon's BTD 800 USB dongle.
Landline phone– Answer calls that are made to a stationary telephone wirelessly. Phone adapter 2.0 attaches to the conventional telephone and streams calls to the hearing aids via ConnectClip.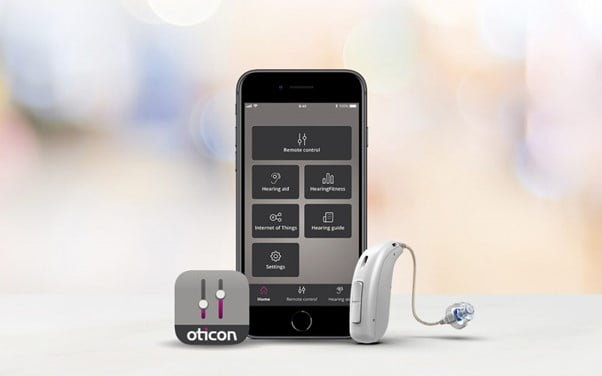 Oticon On App
Discreetly control your hearing aids by allowing access for:
Volume and program
Boost your hearing
Tinnitus SoundSupport
Hearing Filters
Find my hearing aids
Connection to the internet of Things Via IFTTT
Oticon More Sound Experience 
Oticon More has three levels of BrainHearing support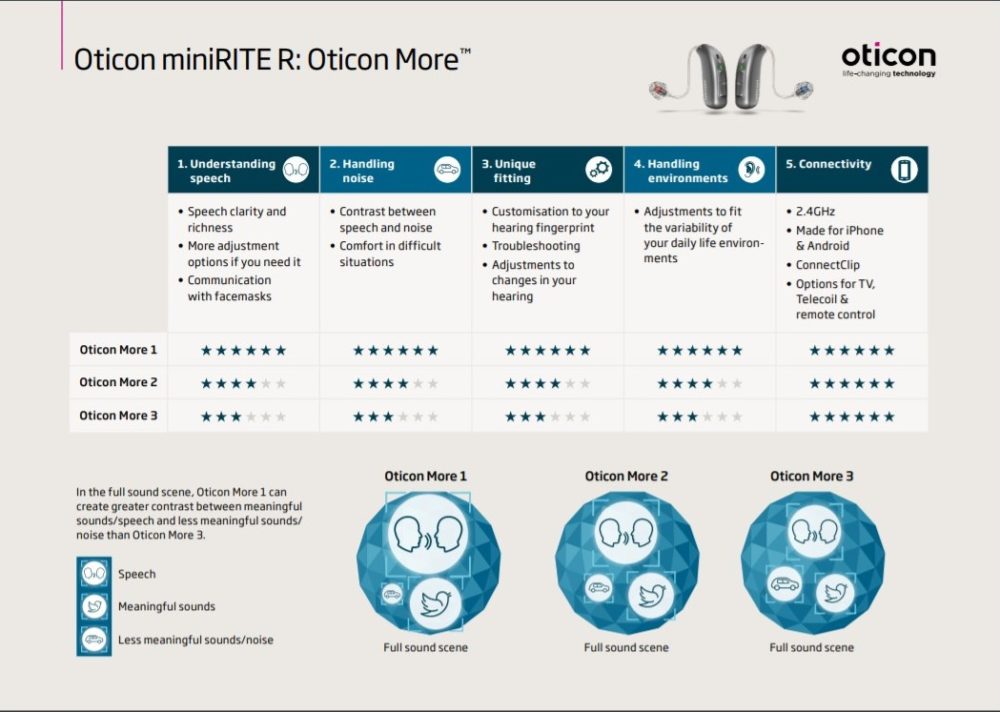 Regardless of your age and lifestyle we

Recommend Oticon More 1 for maximum support across different listening environments

Prices start at

£3400 per pair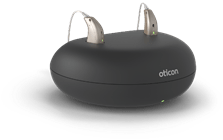 Special Offer (while stocks last):
 Get a FREE Recharger accessory