Profiles
Julie Pritchard – Hearing Aid Consultant
I began my career at the age of 17 when I trained for 4 years in the field of Physiological Measurement. This involved working in the various disciplines of Cardiology, Neurology, Lung Function and Audiology.
During this time I found that Audiology was where my strengths lay and decided to specialise in this area. With a further 2 years of training I qualified as an Audiologist with the British Society of Audiology.
Within 7 years I was promoted to Head of Audiology at the Liverpool University Hospital. In this role I was involved in identifying and developing any aspects of service which could be improved plus the training and mentoring of Student Audiologists. I found passing on my knowledge and expertise in this field to the students was both enjoyable and rewarding. It was because of this I then further developed my role to become and examiner for the British Society of Audiology.
I was very privileged and proud to be sent to work alongside Professor Jack Vernon in Seattle, America, one of the most respected pioneers in the research of Tinnitus. On my return to the UK working with a team of Ear, Nose and Throat Consultants we conducted research in the field of Tinnitus and developed a new service, presenting a research paper at the World Tinnitus Conference.
However, the most gratifying aspect of my career has always been to work with the individual patient, Therefore I am qualified to work within a private capacity becoming a fellow of the British Society of Hearing Device Audiologists and formed Exclusive Hearing, my own company.
With the support of my Audiology Assistants June and Leah, plus my vast experience in the field of Audiology I look forward to the challenges of exiting and continuing developments in hearing technology.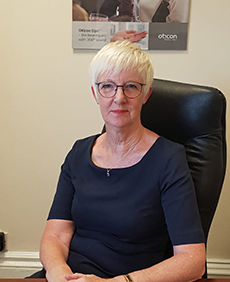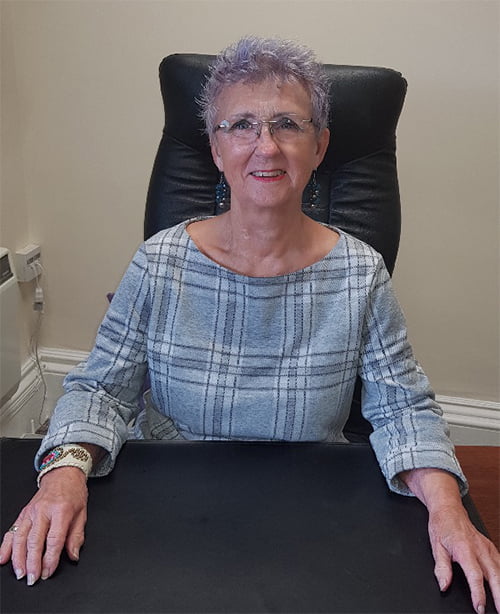 June West – Audiology Assistant
I have worked in the Hearing Industry for 24 years. Before this I worked in the Hosiery Industry and on the buses.
As I suffer from hearing loss myself I never thought I was capable of working in an office based environment and had struggled with a similar job in the past.
I was persuaded by a friend who worked for the NHS to apply for a position as a receptionist with Exclusive Hearing. That decision changed my life and opened up a whole new world of opportunity.
Finally with the help of Julie Pritchard and modern technology I gained my confidence back and was able to live again, becoming branch manager in an industry I previously thought was impossible.