Oticon Wireless Connectivity
When you choose Oticon, you choose the best of both worlds. A world class hearing system and a comprehensive, versatile and user-friendly range of accessories.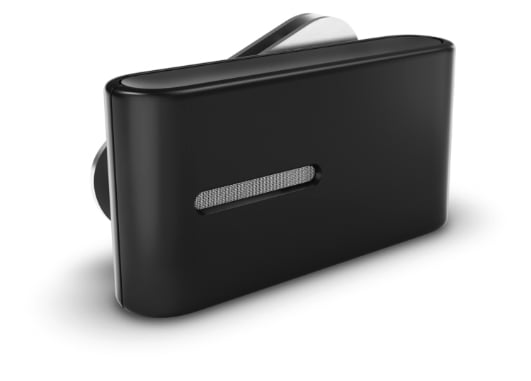 Oticon Opn Connectclip
The Connect clip connects to most devices. It uses technology called Twin link technology. This technology is able to run simultaneously with each other. It consists of wireless connectivity and binaural processing.
For all Apple product users Oticon hearing Aids connect perfectly via Bluetooth. Not an apple user? No Problem, Oticon have designed the ConnectClip to connect your hearing aids to your device.
The ConnectClip also allows you to stream from your device and gives you hands free access to phone calls.
Oticon Opn Remote Control 3.0
The Oticon remote control is a brilliant device that allows you to switch between programmes and control your Hearing Device. It allows the Hearing Aid wearer to discreetly make adjustments to their hearing aids without having attention drawn to them. These adjustments include turning the volume up and down, selecting programs and muting the hearing Aids.The Hearing Aids can be controlled with the remote from approximately 6 feet away with no visibility of the Hearing Aids.
Another excellent feature of these hearing aids is that the buttons are clear and easy to follow and a notification will sound every time an adjustment is made. To ensure full efficiency, you can only connect 1 pair of Hearing Aids at a time to remote control.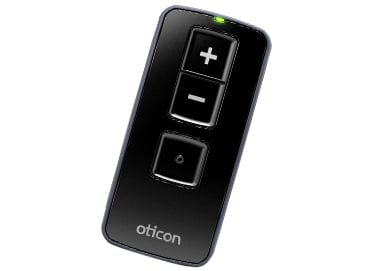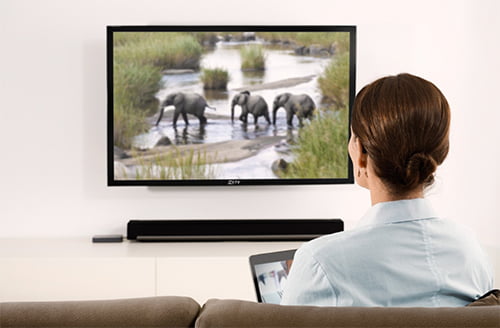 T.V. Adaptor
The TV adaptor is an excellent way to watch TV without it being too loud for others or too quiet for yourself. Your hearing aids are connected to the TV through the TV adaptor, giving you full access to change different functions in order to get the best listening experience out of your TV. The beauty of the TV adaptor is that you and the whole family can watch the same show on TV with total speech clarity and simple control.
Just plug your TV adaptor into the TV and connect your Hearing Aids to the adaptor and you will be ready to go. The TV adaptor comes with a user manual with clear instructions of how to set up your TV adaptor and the connection.
Oticon Opn On App
This App is perfect for any1 wanting to control their Hearing Aids via their mobile phone. Various programs can be put onto the hearing Aid and the App to give full control to the user. This allows the user to have the most efficient and comfortable experience possible. Restaurants, Theatres, one to one and many more situations can now be made a whole lot easier with the Oticon app. Catered for your individual hearing needs the Oticon App is listening made easy. With the new fitness section on the app you will always be in the know about the usage of your hearing aids and length of wear time. This app also allows the hearing Aids to connect to the internet and has a streaming facility as well.