Premium BrainHearing Technology – Oticon Opn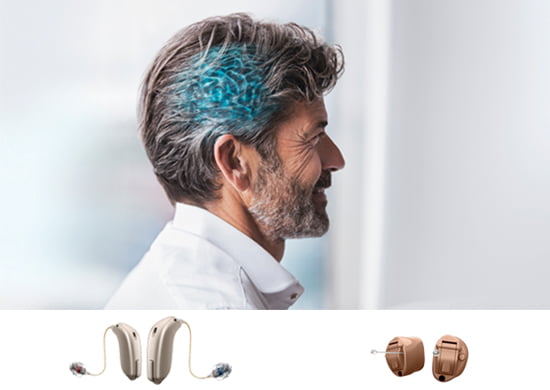 5 Key areas of BrainHearing support
Open access to all speakers
Rapid noise reduction
Localisation of sounds
Speech clarity
A personalised listening experience
Oticon Opn provides access to all of the important sounds in everyday listening environments, including when multiple people are speaking. Its ability to support the brain in these conditions is made possible by outstanding performance in five key areas, which result in groundbreaking benefits for the user.
Open access to all speakers

The open sound experience is built on the foundation of ensuring open access to multiple speakers, even in noisy environments.
Rapid noise reduction


Introducing noise puts extra load on the brain, so a rapid and precise reduction of noise coming from specific directions, as well as diffuse background noise, is essential to make distinct speech stand out.
Localisation of sounds


With the open sound experience bringing access to all sounds, it's important that users receive precise sound localisation information, so they can decide where to focus.
Speech clarity


To ensure maximal speech understanding with less effort, and a richer listening experience, all speech sources in any location are enhanced and clarified.
A personalised listening experience


The performance of Oticon Opn is optimised by making adjustments based on individual needs and personal preferences.

Interested in one of our hearing devices?
Get in touch with us today to find out how our hearing devices can change the way your brain listens forever.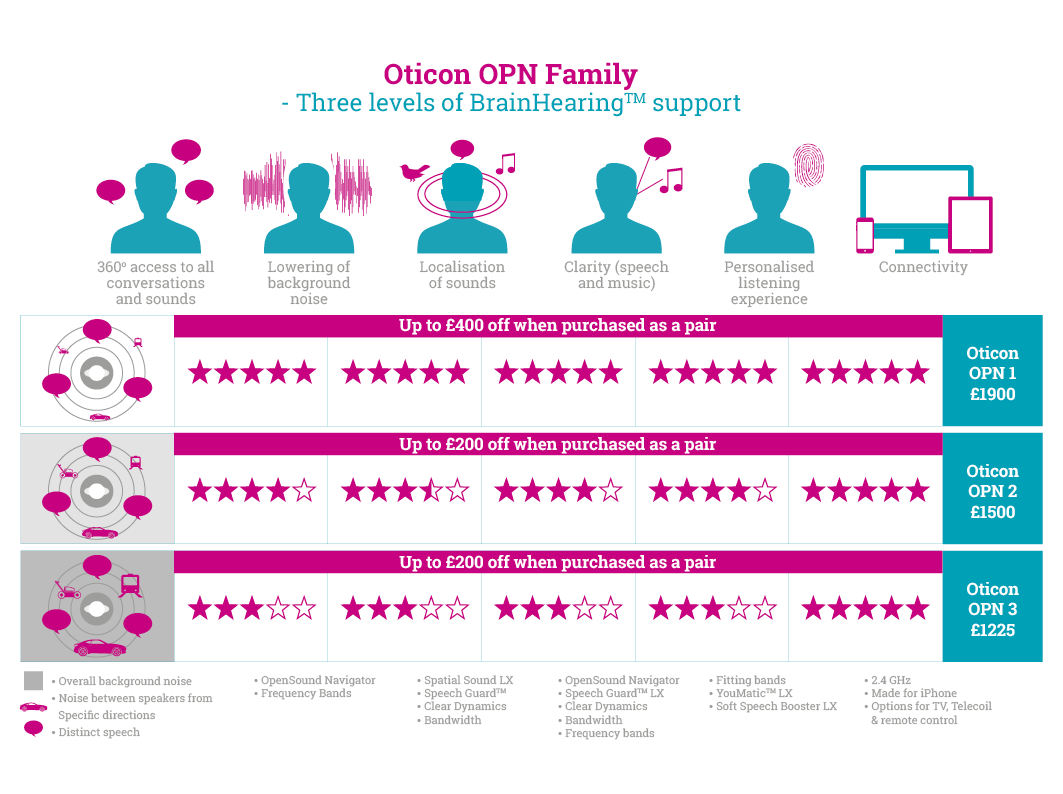 You may also be interested in;